As the issue of power and cooling heats up, companies must carefully evaluate their data center planning. A simple cooling unit and a raised floor just would not cut it anymore. One must now consider implementing hot aisle and cold aisle design, ceiling plenums, racks with built-in cooling and supplemental cooling.
Blades are here to stay, now the issue is how to control the ever increasing operating costs. Aside from data center design, it is equally necessary increase the utilization of resources already in place, and that is where virtualization provides a multi-dimensional solution.
Power Source in Data Centers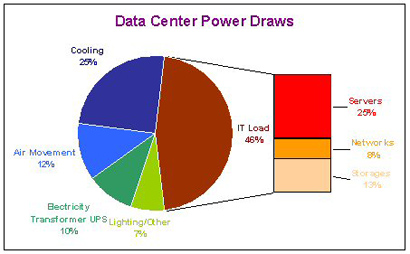 Data Center Configuration is an important factor in selecting which type of servers the Data Center requires. Perhaps the most important part of the configuration is the cooling techniques deployed for the blade servers.
Datacenter "Quick Assessments"
A CFD (Computational Fluid Dynamics) Analysis can be a valuable tool in detecting hot spots in existing Data Centers or in planning for a new Data Center. In addition to finding these problems, one can create a model to base contingent scenarios and what-if situations, before making costly mistakes.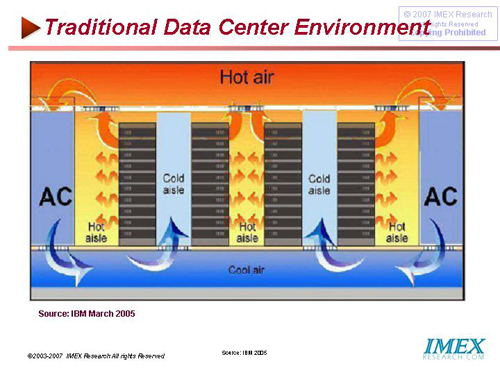 If Power & Cooling is already a problem in your Datacenter, there are a few proven strategies that can help alleviate the costs. Before you go and reconstruct your entire datacenter with the latest and the greatest cooling apparatus, there are a few simple industry practices that must not be ignored.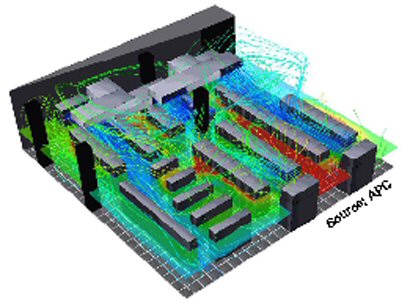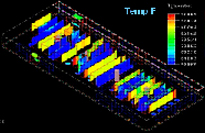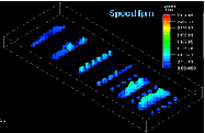 Virtualization Helps Reduce Power and Cooling Costs
Dynamically managing Power & Cooling in datacenter can enable an IT organization to improve reliability of applications to run in mission critical environments, increase data center capacity while reducing energy costs. This all leads to providing an efficient self healed, environment that can sustain business continuity to run mission critical operations 24/7.
Enterprise Virtualization combines server, storage, application and desktop virtualization technologies to create an adaptation and cost-effective infrastructure. Virtualization software can manage multiple workloads with fewer servers, thus curbing the demand for power.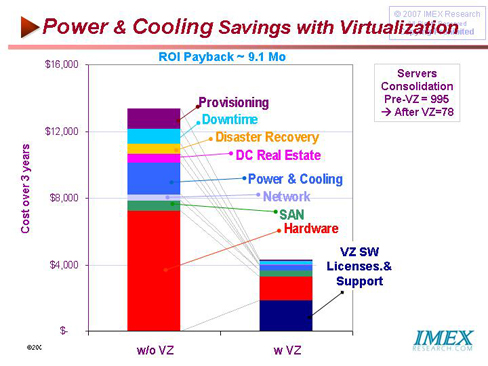 Virtualization software with power resource management features allows the administrator to power down inactive servers during non peak hours so workloads can be migrated and consolidated to fewer servers while the others remain in standby or sleep mode.
As a rule of thumb, using virtualization and efficient Power & Cooling techniques and best practices can provide savings of the order of $700/year/workload. In the storage area, following some best practices like data consolidation on fewer higher capacity drives, deduplication, space efficient snapshots and thin provisioning can effectively provide savings upwards of $2250/year/TB of useable data.
Next-Gen Data Centers Power & Cooling Report
IMEX Research's Industry Report on Power & Cooling provides a comprehensive view of best practices for designing and managing power & cooling in data centers. It addresses the needs of IT Executives who are planning to upgrade or are ready to deploy a Next Generation Data Center. This report will help CIOs avoid common mistakes made through providing guidance in designing and implementing the NexGen Datacenter. There is also a detailed product guide illustrating the pro's and con's of all of the latest technologies and choices available from today's Industry vendors.
Next Gen Data Centers: Power & Cooling Contains

Executive Overview
Power & Cooling Issues for Next-Gen Data Centers
Next Gen Data Center Needs & Requirements
Power & Cooling TCO/ROI Analysis
Technologies & Solutions for Next-Gen Data Centers Power & Cooling
Virtualization Technologies
Product & Price Comparison
Industry Best Practices
Vendors in DC Power & Cooling
Research Methodology
Appendices and Resources
This report is simply a must have for those wishing to reduce the overall costs of their Data Center.